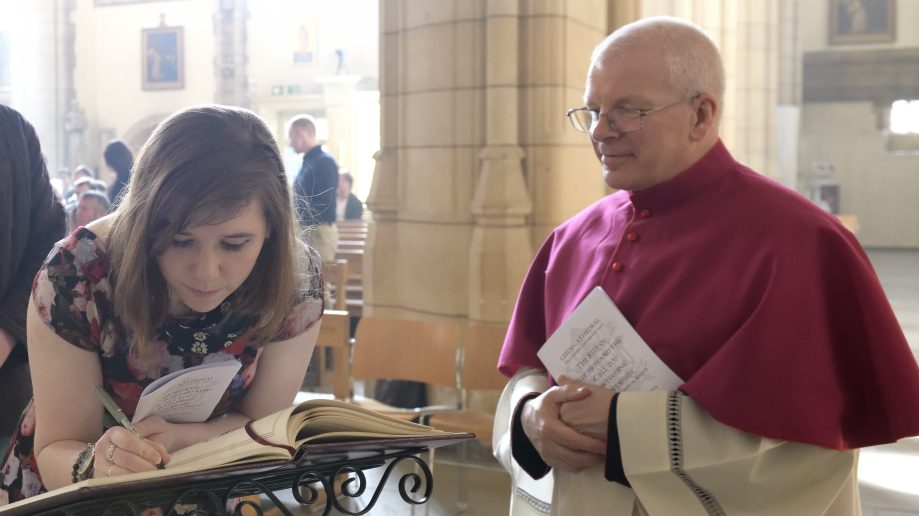 Rite of Election is held on the first Sunday of Lent w marks the beginning of this annual Lenten observance, as the church celebrates the Rite of Election of catechumens who have been preparing for baptism, confirmation and Eucharist.
This year the event took place on the afternoon of Sunday, 6th March 2022 in the Cathedral Church St Anne, Leeds and was led by Right Reverend Marcus Nigel Stock, MA, STL, Tenth Bishop of Leeds.
A large congregation gathered in the Cathedral, made up of Catechumens and Candidates together with their sponsors, Godparents and family and friends.
Parishes from across the Diocese were represented and all those going forward to receive the Sacraments of Initiation at Easter.