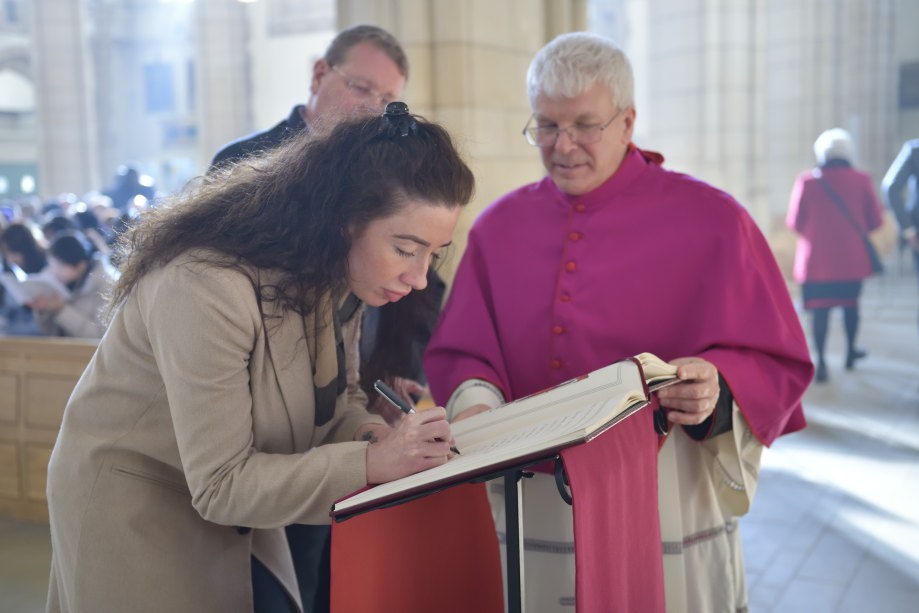 Rite of Election Diocese of Leeds 2020 this year was the first Sunday of Lent is the occasion for the Cathedral to host the Rite of Election and the Call to Continuing Conversion.
This year the event took place on the afternoon of Sunday, 1 March, and was led by Bishop Marcus.
A large congregation gathered in the Cathedral, made up of Catechumens and Candidates together with their sponsors, Godparents, and family and friends.
Parishes from across the Diocese were represented and all those going forward to receive the Sacraments of Initiation at Easter had an opportunity to meet the Bishop.
Afterward, they adjourned to Wheeler Hall for light refreshments at the invitation of Canon Matthew Habron, the Dean of the Cathedral.