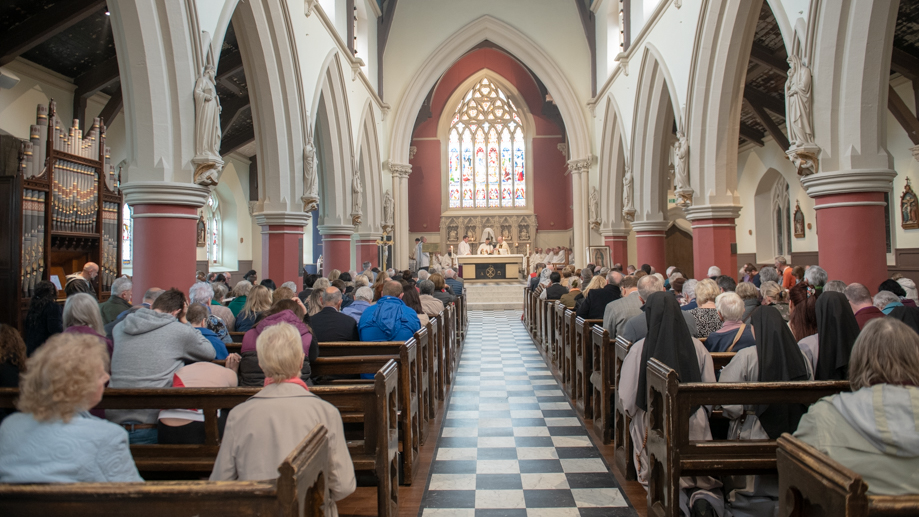 Re-opening of St Patrick's Church Bradford took place On Saturday 5 October Bishop Marcus did formally re-open St Patrick's with a concelebrated Mass starting at 12.00 noon.
Earlier there will be Benediction at 10.00 am and the praying of the Rosary at 11.00 am.
Built-in 1853 it is the oldest Catholic church in the city and a few years back seemed destined for closure such was its state of disrepair.
But two things happened to make Saturday's events possible: Bishop Marcus' own commitment to establishing a center for evangelisation and of service to the poor in Bradford and the arrival in the city of the Franciscan Friars of the Renewal, enabling this Mission Church to become once again a place of prayer and worship and a place of outreach and of hospitality for all.