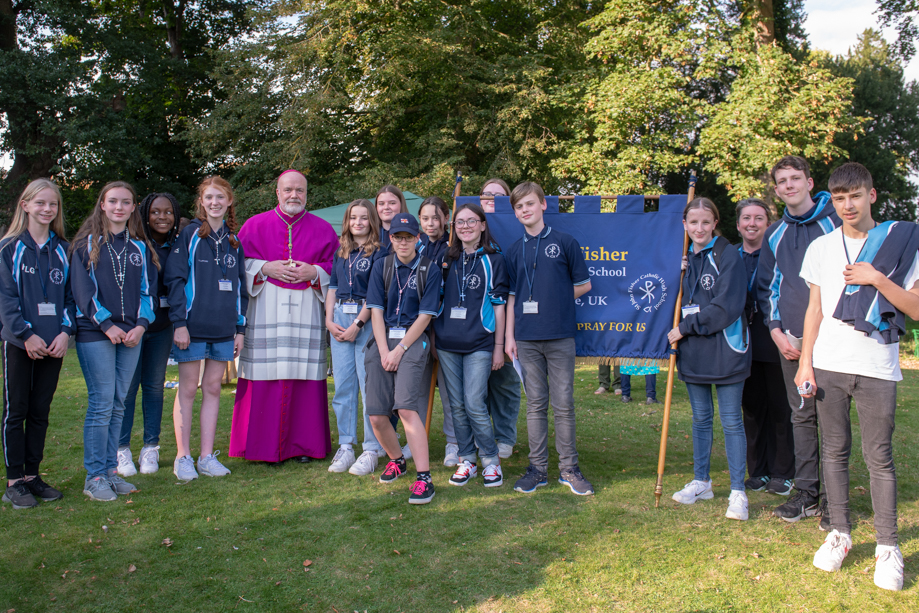 Leeds Diocesan Pilgrimage to Our Lady of Walsingham 2021 took place on Saturday 25th September.
Mass was celebrated in the Basilica of Our Lady of Walsingham, England's National Shrine of Our Lady, the pilgrimage was led by Rt Rev Marcus Stock, Bishop of Leeds.
Photographs from the Pilgrimage can be viewed below.
A note from Fr Benjamin Griffiths, Pilgrimage Organiser
I would like to thank you all for making the journey here today and joining in prayer at England's Nazareth.
The last two years have presented extraordinarily difficult challenges to be faced in our lives, but it is wonderful to be able to have the Diocesan Pilgrimage this year, albeit with some differences from what we would normally expect.
A great thank you to Mgr Moger and the staff at the shrine for their assistance, welcome, and prayer, not only today but as a constant reminder of the presence of Our Blessed Lady in the life of and intercession for our Nation.
Thanks and appreciation to those parishes, schools, and other communities in the Diocese who have organised transport to the Shrine today.
And last, but by no means least, thank you to Bishop Marcus for being with us today, and leading our pilgrimage.
Leeds Diocesan Pilgrimage to Our Lady of Walsingham 2021