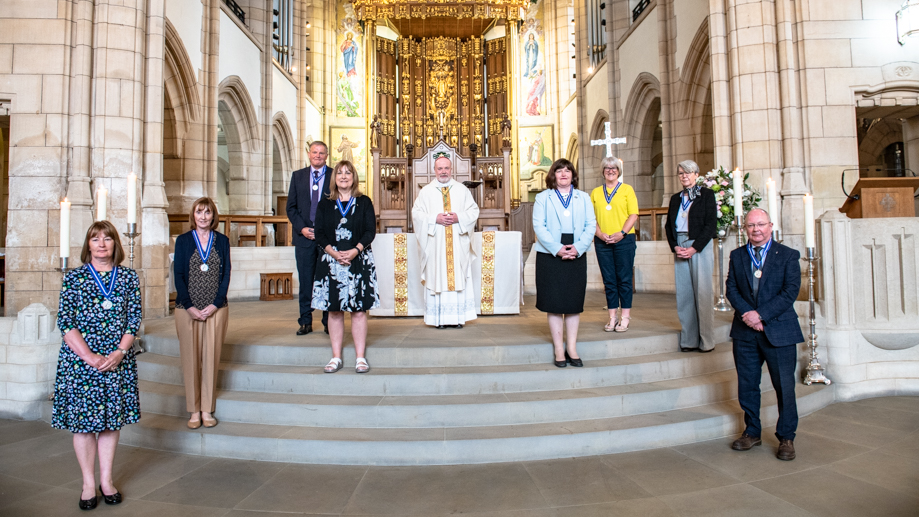 Head Teachers Mass for the schools from around Diocese of Leeds was held on Thursday 24th June 2001 at Leeds Cathedral.
After the Mass, the Bishop had the pleasure of presenting the Bonae et Fidelis Medal to Head Teachers who are retiring this year:
THANK YOU! to Catherine Baldwin and (pictured) Mark Brennan, Nicola Grant, Martin Hings, Catherine Markham, Elizabeth McGrath, Angela Phillips Elizabeth Snelling, and Lesley Waters.