Wedding Photographer Patrick Sice based in Yorkshire
Thanks for visiting my website. I'm Patrick and I love photographing people.  I'm based in Castleford, West Yorkshire and have specialised in wedding photography for over 30 years and I shoot all over Yorkshire and beyond – I would love to shoot your wedding too!
Wedding Photography service
Two weeks before
I will come and see you to discuss the arrangements for your big day. It is really important thing to remember when considering what pictures you want to have is how the style of wedding portraits can vary enormously, from the traditional poses to the quirky and fun.
Bridal preparation
Home or hotel, when you're surrounded by all the girls and filled to the brim with excitement, you'll definitely want to capture all memories you'll make while you're getting ready.
Arriving for ceremony
After capturing the bridal preparations, I always allow enough time so I can arrive at the ceremony venue approx 3/4 of hour before the ceremony starts. This enables me to get shots of the groom, bestman, ushers, parents and guests arriving at the venue. And I am also there for the arrival of the bride, bridesmaids and brides dad.
During the service
I will then shoot throughout the ceremony, (If permission is given by the priest, vicar or registrar), however I will remain as discreet as possible at this special time, as having a photographer running around whilst you are trying to say your vows is not what you will want.
Reception
After the ceremony we will make time for the photographs - this usually takes 1-2 hours depending on the couple and the list of specific shots you require. Family members and friends - and the specific combinations you require e.g. a shot of just you and and your siblings or a shot of all your first cousins together and also a good selection of the couple.
5 Days after
We will deliver the high resolution photographs on a usb stick, and launch the webpage with all your photos online for your family and friends.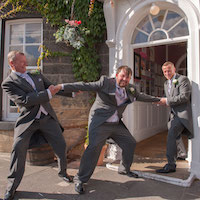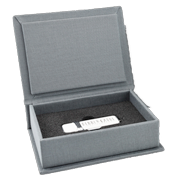 Gold
Around 3 hours of photography which would typically include, photographs of the ceremony then family group shots and people mingling afterwards at the reception venue.
Approximately 200 photographs
Platinum
Around 5 hours of photography including bride's arrival at venue with dad, parents. bridesmaids, frends and family, photographs of the ceremony, group shots afterwards and non-posed photographs at the reception venue including mock cutting of the cake. Up to the time you sit down for the meal, this depends on your schedule for the day. 
Approximately 300 photographs
Emerald
A full day of photography, starting with the bride's preparations, ceremony photographs and group shots afterwards. At the reception, photography would typically include reportage-style photography of the guests, images of the venue and grounds, speeches, cutting the cake, the first dance and your guests enjoying themselves!
Approximately 500 photographs
---
Optional extras:
Engagement or Pre-Wedding Photoshoot
We offer an pre-wedding shoo or Engagement shoot. I find that it helps you relax and get to know how it feels in front of the camera, so that on your big day you will feel far more relaxed. We can do these shoots at anywhere that is special to you or at locations that I have used many times before.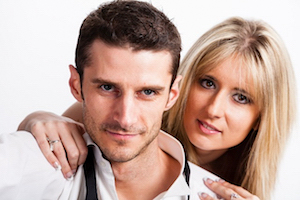 Traditional Albums
Traditional style albums. With this album you can combine traditional and modern style of photography. All our printing is done by a professional lab.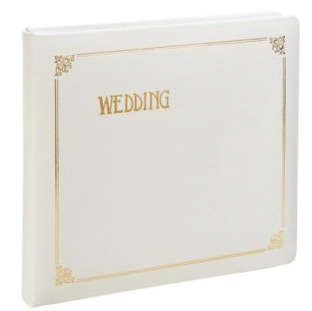 Storybook Album
The finished product is a superb high-end wedding album. The pages are flush meaning the photographs are printed directly on to the pages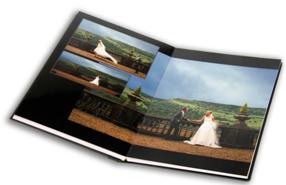 ---