Wedding Photographer Patrick Sice based in Yorkshire

Thanks for visiting my website. I'm Patrick and I love photographing people.  I'm based in Castleford, West Yorkshire and have specialised in wedding photography for over 25 years and I shoot all over Yorkshire and beyond – I would love to shoot your wedding too!
Investing in good photography can ensure that the mood and emotion of your day is captured to form a permanent reminder to enable you to relive your memories for years to come.
General Information
Professional photographer for more than 25 years.
Specialises in wedding photography.
Relaxed, professional and friendly service guaranteed.
Patrick deals with all clients personally and takes all photos himself - work is not subcontracted. This means he can gain a full understanding of what you want throughout the process.
Patrick uses Nikon professional photography equipment. He always carries backups of key items to ensure that in the unlikely event of equipment failure the photography still continues.
The number of photographs taken during the service is unlimited and will depend on the nature of the day. Rest assured you have plenty to choose from.
Following the big day Patrick will edit the photographs and upload them to a password protected online album to be viewed by family and friends.
Extra photographs in a variety of sizes can be ordered online by you or your guests - taking away the hassle of you ordering for everyone.
The following packages are designed with both the traditional and modern bride in mind....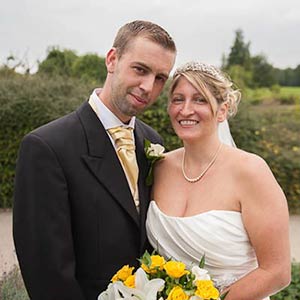 Wedding Photography services
For each of our services you will receive:
High resolution photographs on a usb stick, in a presentation box
A web gallery for you and your family and friends to view the images online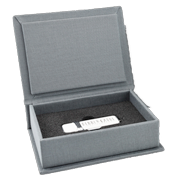 Gold Wedding
Around 3 hours of photography which would typically include, photographs of the ceremony then family group shots and people mingling afterwards at the reception venue.
Approximately 200 photographs
Platinum Wedding
Around 5 hours of photography including bride's arrival at venue with dad, parents. bridesmaids, frends and family, photographs of the ceremony, group shots afterwards and non-posed photographs at the reception venue including mock cutting of the cake. Up to the time you sit down for the meal, this depends on your schedule for the day. 
Approximately 300 photographs
Emerald Wedding
A full day of photography, starting with the bride's preparations, ceremony photographs and group shots afterwards. At the reception, photography would typically include reportage-style photography of the guests, images of the venue and grounds, speeches, cutting the cake, the first dance and your guests enjoying themselves!
Approximately 500 photographs
---
Optional extras:
Pre Wedding Shoots
With all our wedding packages we offer an pre-wedding shoot. I find that it helps you relax and get to know how it feels in front of the camera, so that on your big day you will feel far more relaxed. We can do these shoots at anywhere that is special to you or at locations that I have used many times before.
Traditional Albums
Traditional style albums. With this album you can combine traditional and modern style of photography. All our printing is done by a professional lab.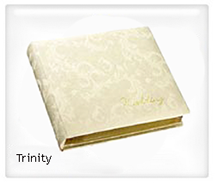 Storybook Album
The finished product is a superb high-end wedding album. The pages are flush meaning the photographs are printed directly on to the pages