Patrick Sice for Wedding, Portrait, Commercial and Event Photography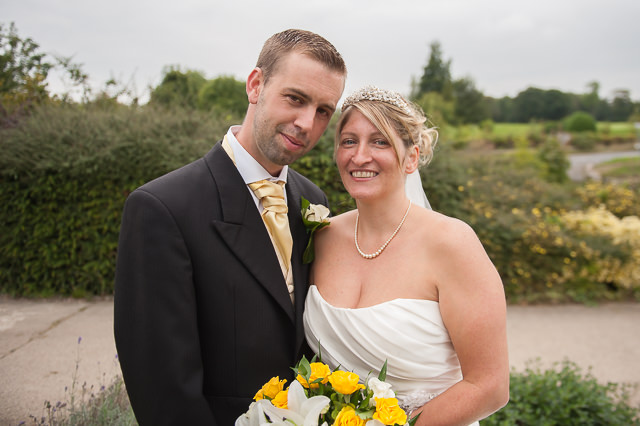 Our services includes wedding, portrait and commercial photography
Wedding Photographs:

Your wedding will be one of the extremely special days in your life, and my aim is to capture timeless, beautiful memories that you will cherish forever. It is always a privilege to be part of a couple's wedding day - being able to capture the emotion and all the special moments as they unfold is a real pleasure. Whilst not part of the wedding party my friendly, stress free style helps to enhance the process for information on our photographer and to see out our wedding gallery please click on link above.
Portrait Photography:
Patrick also offers portrait photography in and around Yorkshire. Whatever your requirements be it a session with a couple; or a family portrait; or individual - all types of portrait photography is catered for. Our studio is based in Castleford but the photo shoot could be indoor or outdoor whatever suits your needs or style Why not give us a call now Castleford 01977 556088 To find out more about our photography or click on the link above.
Schools Prom Photography:
We also offer to high schools and college prom photography. This comes at no direct cost to the school. I bring a mobile studio to the venue including a mac computer so that the students can see their photograph before ordering. The student pays for each photograph ordered and approximately 10 days following the prom the photographs are delivered into school for the students to collect. I find that this way of working, rather than printing on the evening, means that each student gets a quality print which isn't lost or damaged on the way home.
Maternity photography:
Pregnancy is one great time in your life when your partner, you and your closest are looking forward to welcoming a new life into your family. There is no better way to recall such great moments than through photographs.
Schools photography:
Patrick offers a comprehensive service at competitive rates to schools. Whatever your event - school production; sporting events; anniversary celebration; opening of a new block - Patrick will come along take a selection of photographs. With over 20 years of experience in this type of photography your school is guaranteed to receive quality images which will enhance any publication or website.
Commercial photography:
I provide professional images to professional people - guaranteed. Commercial photography is a service I provide in and around Yorkshire. The service I offer would suit small and large businesses, including Architectural, Corporate, Industrial, Location, Tabletop, Technical and Public Relations Photography, in fact anyone who wants professional images of their product.
Injury photography:
If you need injury photography including, industrial; criminal; and accidental that complies with all legal requirements then this service is for you. Whatever your injury you can be assured of our complete discretion and professionalism. Injury photographs may be taken in our studio in Castleford, in your own home, or at any other location of your choice. All photographs are uniquely numbered and signed and dated on the reverse by the photographer together with an identification mark.
Office Head Shots:
If you need a good portfolio of image to use for PR/Press and want to be able to show your office/work environment and work force to its best then give me a call to discuss your requirements.
Explore my site and you will see examples of the type of photographic images I have created over the years. Please get in touch if you'd like more information or to book a shoot. So go on, explore, click on some of the areas and see what's in here!
Patrick as studio in Castleford, I also cover Wakefield, Leeds, Doncaster, Harrogate, Bradford, Selby, Sheffield, Huddersfield, Halifax, York, Pontefract and other areas of Yorkshire for all types of photography, be it wedding, home portrait, advertising or commercial work. My service is personalised to suit you and tailored to meet your individual needs. I have been established since 1986 and I am passionate about the work I do.

Give Patrick a call on Castleford 01977 556088 for more information
Patrick has closely worked for us for many years and has always been great to work with. He is always reliable and willing to go the extra mile for his clients. Would highly recommend him! (google review).
Wakefield wedding photography by Patrick Sice Photographer
Follow us on